1. SRK releases his movie on Diwali because it's a holiday, but the day Thalaiva's film releases becomes a holiday!
2. When someone says Rajinikanth is too old to be the hero in films, you be like
YENNA RASCALA! Mind It!
Prank all the 'Rascalas' who say this with a card filled with annoying glitter here.
3. You've rewinded every punch dialogue of Thalaiva and watched it over and over again.
Watch all films of Rajinikanth back-to-back on a life-size projector at home here.
4. True Rajini fans remembers the release dates of all his films (and the number of times you've watched them all).
5.How you react when someone calls the action scenes in his movies 'illogical'
When it's Thalaiva, even Newton's laws take a backseat.
6. The night before Rajinikanth's movie release day is 'jaagaran-raat' for the hardcore fans.
*There are still 32400 seconds to go for the first show*
7. You track the days left for the next movie release of Thalaiva by striking days on your calendar.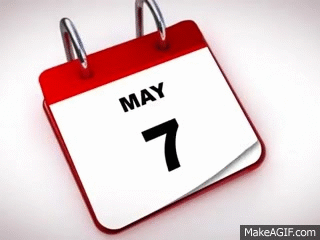 8. Admit it. All the posts you have been sharing, liking and commenting on lately have to do with Kabali.
Express your love for your loved one like Thalaiva does, on the 70mm screen while you watch Kabali here.
9. When your friend mimics the style Rajinikanth wears on his sunglasses, you be like
Because you know that Thalaiva is a SWAG apart.
To add swag to your next Rajini movie, ride to the theater on a Harley Davidson which you can get here.
10. He's your role model for being the most hard-working and humble star on earth.
Sponsor a meal at an NGO for underprivileged children, everytime you watch Thalaivar's film. Find it here.
11. And you are not just his fan, but a BHAKT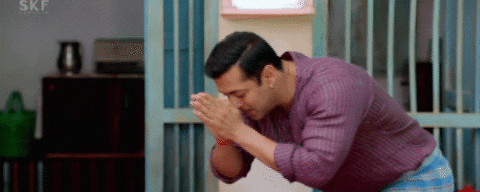 12.You block all the people who forward the Rajinikanth jokes to you.
He's next to God , and no one can crack jokes on your God.
13. You worship Thalaiva so much that you write RAJINISM in the religion section of every form you fill.
14. Finally, the biggest dream in your life is to meet Rajinikanth, someday!
We hope so too!
And just in case you meet him someday, click a picture and frame it in awesome ways which you can find here.
We have gifts and surprises as unique and cool as Thalaivar himself. Find them on www.oyehappy.com.
comments