1. Remember the last time you went on an actual date instead or ordering in? Book a candle-lit cabana in a private lawn and rekindle the romance in luxury.
Book a romantic dinner at a Cabana here.
2. Better yet, google his/her favourite recipe, wear a chef's hat and pair it with wine. If you burn the kitchen down, you can always order secretly and pretend you prepared it.
We can set up a cosy tent for your romantic date feels at home. Order here.
3. Pick her up for a surprise outing post work on Friday and head for coffee at a cafe they love or golgappa on the street corner.
And while you drive her, dedicate an entire radio show to let her know how awesome she is. Order here.
4. And for the grueling week you've had, pamper each other with a mini spa date at home.
Order for a mini spa kit here.
5. Play a naughty board game on Friday night. Bets are that you might not finish the game, but it might lead straight to your bedroom and more.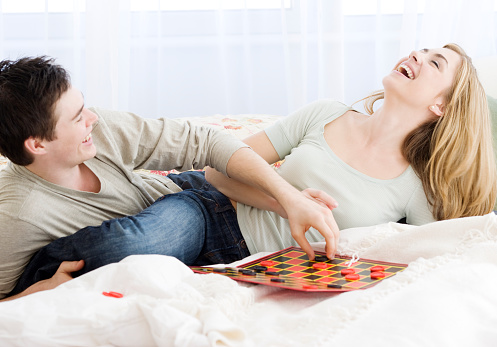 *Wink Wink*. Order for the naughty board game here.
6. Do something together that you would usually never do. Like learning the art of making chocolates or taking salsa lessons together.
Book a chocolate making session or a dancing session here.
7. Or throw your next surprise party in an actual cricket stadium over a T20 match with his buddies.
Book here.
8. Have you felt that she hugs your pet more than she hugs you despite having lesser free time? Treat her to an afternoon to play with cute puppies.
Book here.
9. Pack your bags, hop on a bike and ride to a close by hill station.
Hire a Harley Davidson for a day here.
10. Because you don't find time to thank your spouse for being your rock pillar, do it extraordinarily- on a private chartered flight.
Book your private chartered flight here.
11. Watch the starry sky on a Saturday night from your terrace, and sing each other's favorite songs.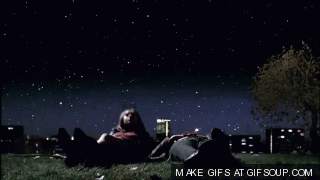 And while you stargaze, show them a star named after them. Find out how here.
12. Better yet, if you both love adventure then spend a day taking horse-riding lessons or playing adrenaline pumping sports.
Book both here.
13. Rejuvenate yourselves and bring in the intimacy between the two of you with an exotic chocolate spa.
Order here.
14. Binge watch your favorite movies, cuddling up on the couch in your living room.
We can set up a life size projector in your living room. Order here.
15. Renew your wedding vows! A private beautiful ritual between just the both of you, with a non-Sanskrit-y one.
You can find more help on that here.
Make sure the person who means the world and more to you knows it. And express it with extraordinary surprises on www.oyehappy.com.
comments