You've gifted your better half chocolates, roses, photo frames and all of such conventional cliché stuff. This year, get over these!
Our range of great Vday gifts range from personalized jewelry to cool greeting cards to customized and uncommon photo frames.
1. Valentine's day Chemistry
Regular greeting cards are boooring! Remind your Valentine of the awesome chemistry you share together with this unique card that lights up with a flick of a button.
Order here.
2. Pencil Portrait
Turn your Valentine's favorite photograph into a beautiful frame of art designed by a sketching professional.
Order here.
3. Valentine Countdown Card
Is your loved one super-duper excited about Valentine's day? Here's an attractive card to make them keep a count of the number of days left for Valentine's day.
Buy here.
4. Conversation Magnets
Fridge magnets have just become way cooler than any texting app you use. These customized photo magnets can act as a savior on those days when you fight with your better half and do not want to talk to them, yet want them to know what's in your mind.
Order here.
5. Digital portraits
Turn your best photo together with your bae into a beautiful frame of digital art designed by an artist as a gift for this Valentine's day.
Order here.
6. Quirky Fridge Magnets
Turn the fridge into a carousel of memories as a surprise for your better half, this Valentine's day with a unique magnet customized with your photos.
Order here.
7. Name a star
Name a star after your loved one this Valentine's day, to remind them they mean the universe to you!
Order here.
8. Long Distance Memories
Remind your Valentine that he/she is worth every mile between the two of you with this unique frame mapping the two cities you hail/reside in.
Buy it here.
9. The Happy Mug
Know your loved on so much that you could consider making a biopic on them? Well, that would be a rather costly affair. Here's a customized mug with their photo and the things that define them.
Order here.
10. Doodle Art
Get a professional artist to doodle your Valentine's name with creative illustrations that define them as a person!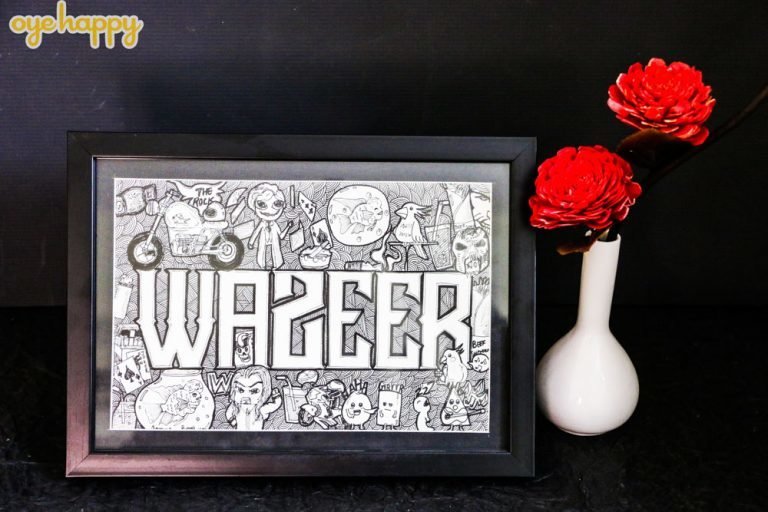 Order here.
11. Frame the date
Frame the special date of your amazing relationship this Valentine's day, using the best pictures of the two of you as a great Vday gift for your valentine.
Order here.
12. To the moon and back
Love your Valentine to the moon and back? Express it with this unique canvas that lights up with a button.
Buy here.
13. Land on the moon
Buy an acre of land on the moon as a gift for your Valentine and leave them spellbound with your out of the world gift.
Order here.
14. A game without any rules but just loads of hotness, naughtiness and "oomph" factor – the perfect (read kinky) gift for your Valentine.
Order here.
15. You and I
Gift your Valentine an exceptionally romantic and cute hamper packed straight in Cupid's warehouse.
Buy here.
16. Time Turner
Make your Valentine's day gift classy with this vintage looking locket watch customized with your bae's favorite selfie on one side.
Order here.
Love our gifts? For your boyfriend, girlfriend, husband or wife, we've amazingly romantic gifts for every relationship in our latest launch of Valentine's collection.
comments