Women are difficult creatures? No! Men are.
Most of the women would agree on how difficult it is to get the men in their lives answer a very straightforward question – "What gift do you want?" Sure the men would say they want nothing simply because they have no clue what they'd want in the first place. So our Christmas elves decided to collate a guide to make it easier for the ladies in dilemma. Whether you're shopping for your dad, brother, boyfriend, husband or a friend, our guide has the perfect Christmas gifts for men.
Kill him with curiosity 
Ideal for the prankster brothers. Make your brother die with curiosity and excitement with a 7 box locked hamper. Pro tip: Make him say "My sister is world's best!" everytime he begs you for the code to unlock each of the boxes. This would be a sweeet Christmasy revenge even Santa would forgive!
Get it here.
All about him
This is our elves' favourite among the Christmas gifts for men. We're sure you know the most important men in your life too well to probably write even a book on them. But writing a book maybe a rather tiring and time-taking affair for you. Get him a professionally designed Christmas frame with everything that defines him. We're sure he'll absolutely love all your love and attention with this gift.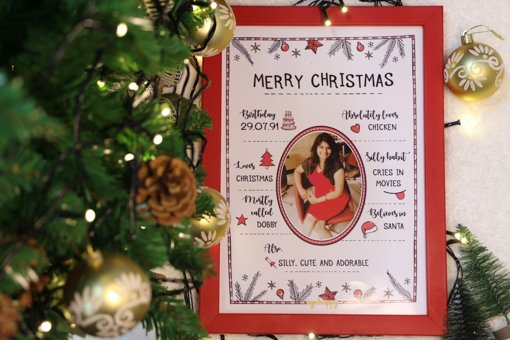 Get it here.
Chocolates and love from Santa 
Christmas can never be complete without chocolates. So how about adding a hidden message in a jar of homemade chocolates and get them delivered by Santa himself to the amazing men in your life with a sweet tooth?
Get it here.
Christmas gift, straight from the North Pole 
For your boyfriend who has always had your back and dealt with your tantrums patiently, wouldn't it be special to gift him a handcrafted box comprising chocolates, goodies and a cute message to thank him? Approved by Santa himself, this is one of the most creative Christmas gifts for him you'll find this holiday season.
Get it here.
A Christmasy mug for Santa's favourite elf 
Know a man in your life who could die for a cup of coffee? This Christmas, get him a special personalised photo mug designed by little elves themselves.
Get it here.
Award for the Family Chef 
Has your dad cooked the most fluffy and tasty omelette for you? Or do you think your husband is "World's best Maggi maker"? Reward their cooking skills with this personalised "Family Chef" chopping board. Psst, this is yet another elves' favourite Christmas gifts for men.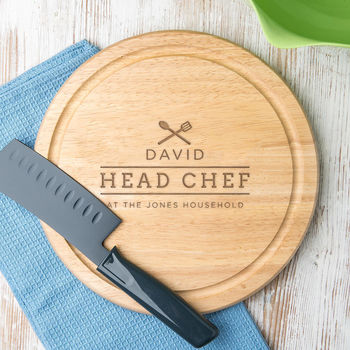 Get it here.
For the forgetful dad 
Seen your dad leave his reading glasses next to his pillow, on the newspaper bundle or perched on his head and search for them all around the house? Here's the perfect Christmas gift for him – a wooden nose eyeglass holder.
Get it here.
We've got you women covered for this year, with our unique guide to the best Christmas gifts for dad, husband, boyfriend, or a friend.
Like our guide? Check more of our amazing Christmas gifts here
comments