You've gone on multiple candlelight dinner dates, movie dates, shopping dates and many more of these. But this Valentine's day, spoil your boyfriend with experiences unusual, cool, adventurous and romantic and a one that he will always cherish forever!
Whether he's the founder of a start up, or the adventure freak, or the trend-driver, or perhaps the unromantic or kid at heart, we've amazing experiences every boyfriend would love to indulge in!
1. Elvis on Call
Things that cannot be expressed with just an "I Love You" are better done with songs. Send a professional guitarist to your boyfriend's doorstep to sing his favorite romantic songs.

Book here.
2. Horse Riding Experience
Gift him an adventurous horse riding experience over polo and a photo session over a sprawling estate. Best FB/Insta pics guaranteed!
Book here.
3. Harley for a day
If he has always wanted to ride on a Harley, you can now make his dream come true, at least for a day. Rent a Harley for him this Valentine's day and ride through the streets of your city together. #DateGoals

Book here.
4. Furry Messengers
Is he someone who loves dogs? Surprise him this Valentine's day by making little furs your messengers with placards "Be Mine?" or "I Love You".
Book here.
5. Happy Scary House
Has he always been the most fearless and brave man you've ever met? Or rather has he always claimed to have been fearless? 😛 If so, here's the best experience – a surprise in a scary house!
Book here.
6. We have a message
Sometimes words are not enough to convey how much he means to you. How about letting us be your messengers with placards having romantic Vday messages.
Book here.
7. Parasailing
Gift him a thrilling experience of flying without jumping off a cliff with a parasailing experience.
Book here.
8. Play Date
Creating something together by getting both your hands dirty can be the most romantic thing ever! Give your regular candlelight dinners an unusual twist with a pottery session.
Book here.
9. Pilot for a Day
Gift him an exciting experience of sitting next to an actual pilot and maneuvering a flight all by himself.

Book here.
10. Private tour at vineyard
This Valentine's day, gift your boyfriend the most unusual date – a private tour in a vineyard, tasting wine and cheese. #BestDateEver
Book here.
11. Club on Wheels
Make your long drive with him on the 14th February the most remembered one ever in a specially modified luxury on wheels.
Book here.
12. Air Safari
Treat your boyfriend to a delightful and exhilarating joyride in a unique aircraft manned by a professional.
Book here.
13. Paragliding in the clouds
Gift your boyfriend a thrilling paragliding experience amidst lush green hills and valley.
Book here.
14. Blind Date
Surprise your boyfriend with a dinner date he's never been on before. Served and guided by visually impaired guides, step into the shoes of a blind person to relish in the most unusual meal ever!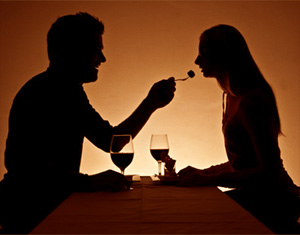 Book here.
Looking for some unique gifts to say "I love you" to your boyfriend, this Vday? Let us be your saviours. Check our best gifts for your boyfriend here.
comments